Questions Webchat
At the bottom right of any Policy & Procedure page will be an orange bar to click and start a conversation.

Clicking this will open the chat window where they will enter their query.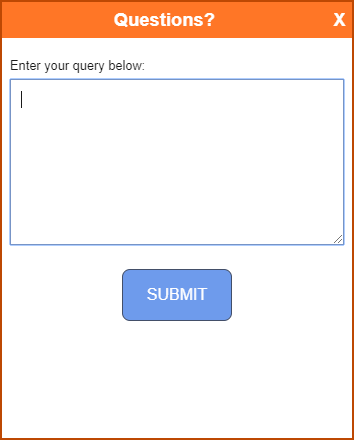 If the user changes the page they are viewing, it will automatically add a comment to the chat so that both parties are aware.
This information will then get transferred to a new open ticket, and the default participants of the default department will be notified, along with the original author of the article.
This provides a great way to converse with readers of your Policies and Procedures as they are perusing the site.
Questions Webchat - Staff.Wiki Server, Version 1.5.5.3212
[ Client.Wiki, Professional ]
Up Since 10/23/2020 2:58:01 PM