Removing Articles
Any user can request that an article be removed, but it will not be executed unless any approvers related to the article approve of the removal.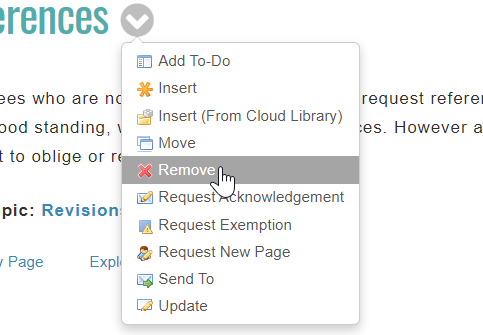 You will be expected to provide a reason for the removal request. In some cases it may be better to Move the article to an "archive" location instead of deleting it entirely.

When you remove an article, you also remove the sub-pages under that, and all their change history, tasks and other data. As such you should be particularly careful when using this feature.

Removing Articles - Staff.Wiki Server, Version 1.5.5.3218
[ Client.Wiki, Professional ]
Up Since 12/4/2020 5:48:23 PM